Newsletter Test 2
Great Shooting Bows at Sale Prices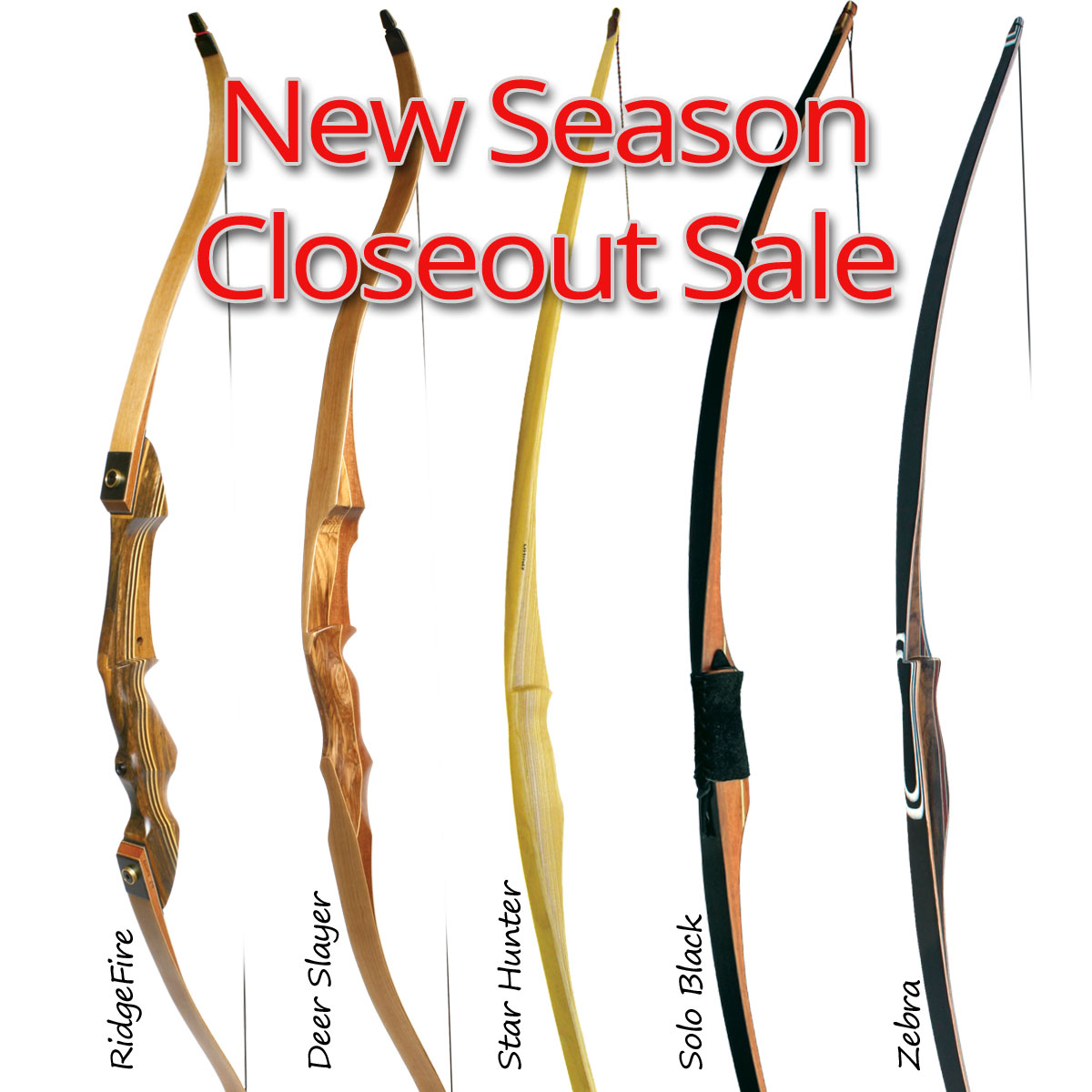 Whilst Stocks Last we are Closing Out these great shooting models, so grab yourself a bargain.

GB95 Ridgefire Bow 60" Was £104.00 Now £89.00
GB95H Ridgefire Handle Was £52.00 Now £44.00
GB95L Ridgefire Limbs Was £53.00 Now £45.00
GB99 Deerslayer Bow Was £120.00 Now £99.00
BB10 Star Hunter 68" Was £195.00 Now £148.00
GB92 Solo Flatbow 68" Was £99.00 Now £78.00
GB94 Zebra Flatbow 68" Was £174.95 Now £148.00

Stock Up for the Season at Special Pricing

- 12 x or 6 x GT18 1st Quality
-128cm Straw Target Butts
-Delivered on a Pallet
-Save £300 on x12, or £160 on x6


- 30 x QT20 Rover Butts
-Delivered on a Pallet
-Great Savings
The X-Vanes are widely used amongst the top International Compound and Recurve shooters, reflecting increased durability and consistency resulting in tight grouping. These shield cut low profile vanes result in excellent clearance.
The Air Vane is designed and introduced for field archery, and great with light weight carbon arrows, 2" in length with an ultra low profile depth of 0.3".

You can also Like us on Facebook
Come on in and see our Sale Bows and New Items.
Visit our shops at Waterlooville and Honiton Tel: 023 92254114 Email: quicks@quicksarchery.co.uk