Finger Tabs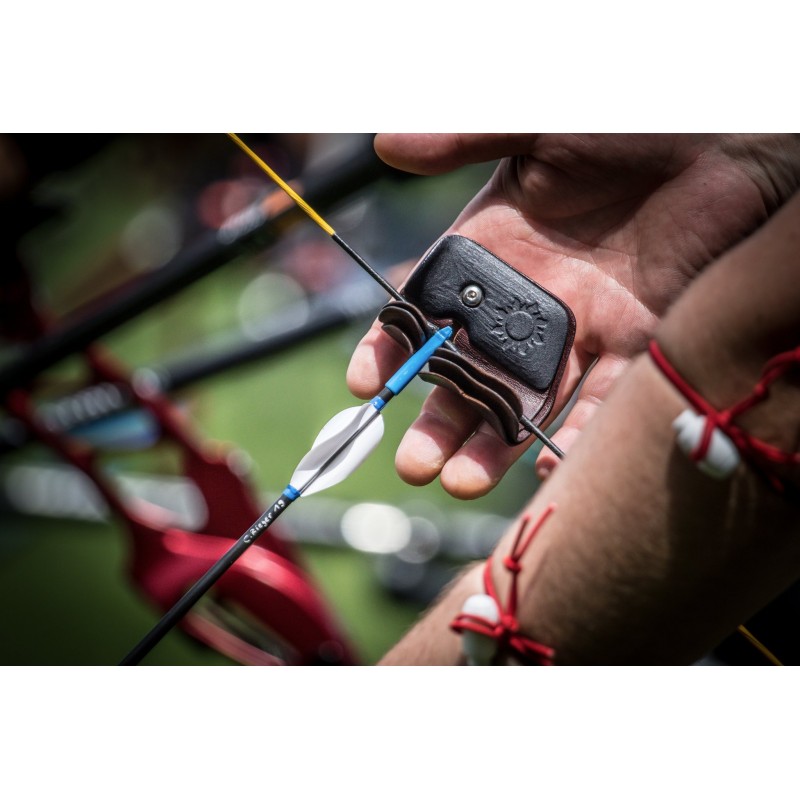 Finger tabs protect your drawing fingers from the string as you pull and on release
It also aids good anchoring / reference of the draw to the same point on your face when you pull the bow - this then enhances shot to shot consistency so you can put all the arrows in the middle and not just the odd one.
For Choice Guidance:
Good place to start is the QH20 Longshot Basic Leather Tab.
Select Manufacturer 'Longshot' in left hand menu, Refine Search.

Next popular tabs, QH30 Longshot Versa Tab or QH32 A&F Anchor Tab
More features, see SH01 Avalon Classic Tab or JH01 Krossen Neonine Tab
Top line tabs , ZH10 AAE KSL Brass Finger Tab or WH20 Win & Win EZ Finger Tab
Plus TH20/25 Axcel Brady Ellison Tabs, JH50 Fairweather Tab, and Shibuya Tab.

Newsletter Feature :