Newsletter Bearpaw Bows Special 15th June 2017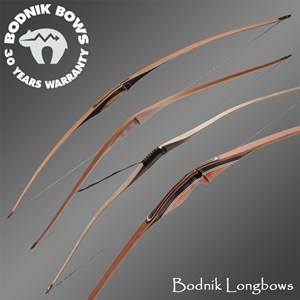 Bodnik Longbows by Bearpaw
A small number of Special Purchase Bodnik Longbows

We have a small number of what Bodnik calls B Class Longbows from the Bearpaw people who visited this week.
The Makers said that these bows have very minor cosmetic blemishes.
We found it hard to find the blemishes!
All these beautiful bows come with a 30 year guarantee.
Bows available:

Slick Stick LH 60" 45 @ 28" £178.80
Slick Stick RH 58" 35 @ 28" £178.80
Slick Stick RH 58" 40 @ 28" £178.80
Slick Stick RH 58" 45 @ 28" £178.80

and....

Super Quick Stick RH 62" 40 @ 28" £474.00
Lovely bows and a chance to own one, first come first served.
These are not on the web shop yet.....
Call at our Waterlooville Store or
Email us or call us on 02392 254114 to secure the one you want.
We have added some great NEW Items to the Longshot Trad Range.
Leather Back and Side Quivers, Leather BareBow Tab, and Tooled Leahter Arm Guard

Make sure you protect your bow when not being used.

These are cotton and soft Handle and Limb Covers to stop dings and scratches
Always a good to look after your bow when in your case or back pack
ZZ17 Quicks Bow Cover Set £10.50
In Stock - Limited Availability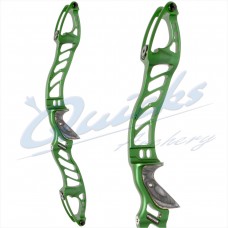 Formula Faktor is specifically engineered with optimized flexpatterns
and has a significantly wider front aspect to the riser

HB61 Hoyt Formula Faktor Riser 27 Inch £690.00
Special edition PINK 17.5 - 23mm version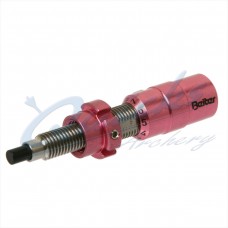 Beiter is the number one button of the Worlds elite archers
In Rio 2016 109 of the 128 archers used the Beiter button

QA53 Beiter Button in Pink £96.00
Really useful on the shooting line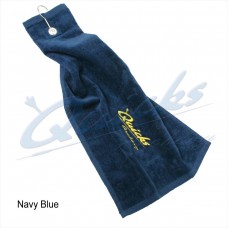 Soft trifold cotton towel sporting the Quicks Archery Logo
Ideal for hanging from your quiver belt

54cm x 30cm (10cm folded)
Fixing ring/hook
Range of Colours
100 % Cotton towel
QC04 Quicks Shooter Towel £9.48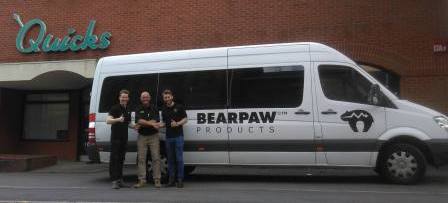 The guys from Bearpaw with Les on their recent visit
Quicks are happy to have helped sponsor Dunster Week 2017

You can also Like us on Facebook
Visit Our Pro Shops to see and try New Items In Stock.
Shops at Waterlooville and Honiton Tel: 023 92254114 Email: quicks@quicksarchery.co.uk
To be removed from Quicks Newsletter Mailing List: Unsubscribe here