Newsletter Beiter V-BOX 4th Dec 2018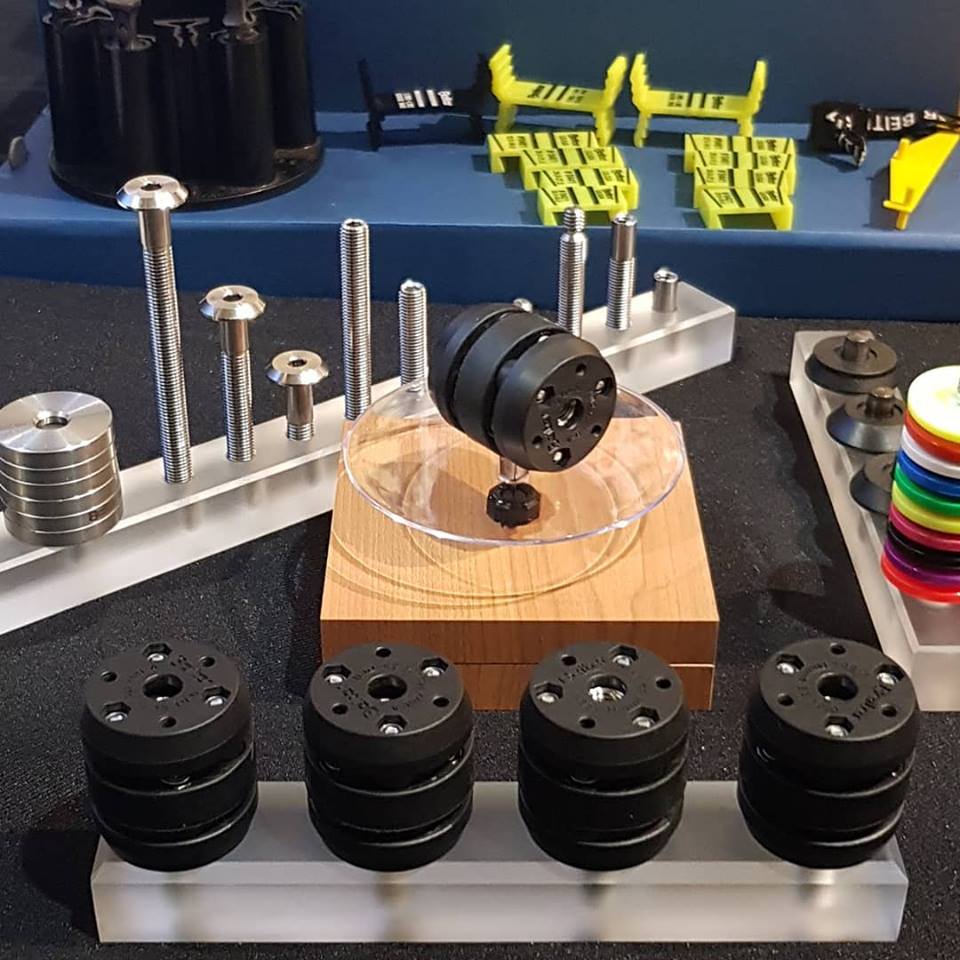 Top Line New Super Stabiliser System from Beiter
In Store at our Pro Shops
Also available in stock via the web shop

An arrangement of Discs and Weights
with V-Box and Spacers
Base End, Spacers, Weights,& V-Box




Choice of Weight
Showing :Base End, + 1 oz Disc Weights,+V-Box,
+ Disc Weights + Coloured Spacers.




V-Box Tuneable Damper
The 'V-Box Basic Kit' with Interchangeable
Insert Membranes, 1,3,5,7.




Heavier Weight with V-Box Damping
Showing: Weights direct on to rod
Disc Weights, + V-Box, + Disc Weights
Heavy Weight Needs strongest Membrane in V-Box
Full Details in V-Box listing


The Beiter V-Box Weight System is a really versatile system which properly positions and supports stabiliser weights.

Features :
Tuneable V-Box Damper -with a range of damper inserts
Disc Weights - a selection to make up the weight you want on the rod
Spacers in different colours - to position the weight and add adjustability to the bow balance
The Beiter V-Box system will give you excellent tuning of bow stabilisation.
V-Box
Weights and Spacers
Assembly Parts

1 Oz Disc Weights 5mm Thick



V- Box Coloured Spacers
Multiple Colours



V-Box Rear Screw
3 Lengths



V-Box IN Adaptor
2 Lengths


If you want help or advice, give us a call to sort out your choice on the Beiter V-Box.
....Beiter V-Box = Better Balance, with Quicks Archery

You can also Like us on Facebook
Visit Our Pro Shops and try New Items.

Shops at Waterlooville and Honiton Tel: 023 92254114 Email: quicks@quicksarchery.co.uk
To be removed from Quicks Newsletter Mailing List: Unsubscribe here