Quicks Team Shooter - Lee Miller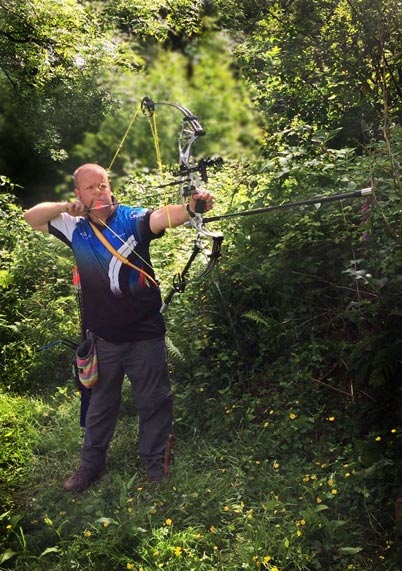 Summary
| | |
| --- | --- |
| Club: | Waterside Archers |
| County: | Hampshire |
| Age: | 36 |
| How long have you been shooting? | 28 years |
Equipment specification being used for 2018
| | |
| --- | --- |
| Bow make and model: | Hoyt Prevail |
| Arrows: | Carbon Express Nano Pro 400 |
| Sight: | Axcel |
| Scope: | Axcel |
| Release Aid: | Carter Sensation |
| Stabiliser: | Doinker Hi Mods |
| Launcher: | Beiter |
How did you get involved in archery?
How I started, it was just hobby when I was 8, something to do other than joining scouts.
What are your shooting highlights?
I shot recurve for the first 21 years ranking top 10 in the AGB National Rankings and shooting for England on several occasions. Recently I have been shooting compound and my highest ranking has been 11th. I have been part of the Great Britain Team in 2015 where I attended the World Cup leg in Antalya, Turkey, and was the non traveling reserve for the World Championships in Copenhagen. I also shot at the Archery GB National Series finals in Nottingham.
Your goals and ambitions for 2018 and beyond?
My aspirations for 2018 are to be more successful than in 2017!
Other personal sponsors
Hoyt, Beiter, Reign Strings