Quicks Team Shooter - John Foley-B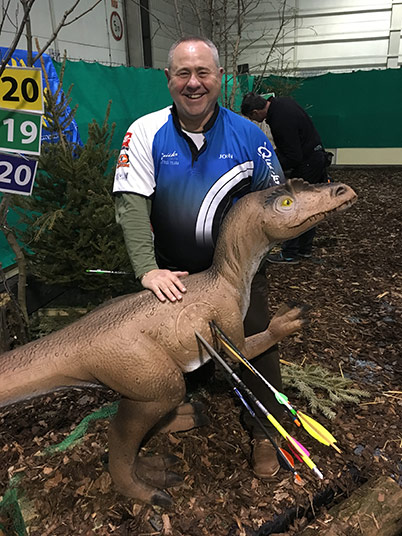 Summary
| | |
| --- | --- |
| Club: | Raven field archers & Chichester bowmen |
| County: | Hampshire |
| Bow type: | Compound |
| Disciplines shot: | Target, 3D, Field (WA, EFAA, NFAS) |
| Age: | 52 |
| How long have you been shooting? | 36 years |
Equipment specification being used for 2018
Bow make and model:
Target - PSE Supra
Field - PSE Supra Max
3D - Hoyt Nitro Turbo
Arrows:
Target - Victory VAP Elite
Field - Easton Pro Field
3D Easton Da' Torch
Sight:
Target - Axcel
Field & 3D - Shibuya Ultima.
Scope:
10 zone scope with a 0.5 lens (all bows)
Release Aid:
Stanislawski Shoot Off - Large
Stabiliser:
Win&Win HMC22 rods and an AGF V-bar
Launcher:
Spot Hog and Freakshow
Other kit:
Leupold - RX 122i Range finder
How did you get involved in archery?
I was 16 years old and went into the Quicks shop just to look at all the shiny new toys. One of the staff was starting a new archery club and told me to come along, this club was Fort Purbrook Bowmen and I was one of the first members. I took up the compound bow in my second year of shooting and worked hard for the next two years, making it into the Hampshire county team for the first time.
What are your shooting highlights?
I was part of a three man team which claimed bronze in the National Team Championships. I have also been shooting field from the age of 20. I joined the IFAA three years ago and have been able to shoot in the European and World field championships, the best result to date is 12th place in the European indoor field championships in Hungary.