Coaching - Ad-hoc Coaching Assistance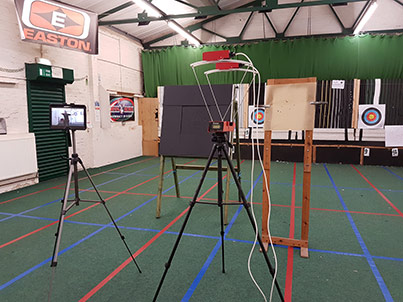 Currently Offered at:- Apps Court Farm, Walton on Thames.
Duration:- 1 - 1.5 Hour sessions.
Prerequisite:- No prerequisite. The sessions are for anything you feel a coach may be able to help you with. Note that the guidance below as to what is available is just a guide. The coaches are experienced club coaches who can help most archers with anything they may bring up.
However, they are not miracle workers, hence they can't for instance, fine-tune a bow in one hour! This takes weeks to do properly and can only be achieved to the shooting skill level of the archer, however, they can give to the tools to do it and guide you through different processes.
Goal:- Hands on instruction where appropriate (new bow style etc.) and to offer methods that enables the archer to achieve the desired skill where hands on approach isn't appropriate (tuning etc.).
Content:- Totally dependent on the archers needs. Suggested areas where a coach may help:
Basic Bow Set-up

Setting the button
Rest
String alignment
Nocking point
Peep sight (Cmp)
Cam timings (Cmp)

Advanced bow set-up

Basic Bow tuning (quick adjustments to improve shot)
Advanced bow tuning (guide to how it is done)

Trying something new

Bow style (eg. Recurve to Longbow)
Shooting style (e.g. Sights to Barebow, string walking, gapping …)
Target vs Field advice
Stabilisers (selection and set-up)
Draw length indicators (clickers) - harder than you think to use correctly
Thumb ring / Finger glove

Having difficulties (list is endless)

Develop reference point (anchor)
Dropping arm
Draw force line not quite right
Loose is terrible (isn't everyone's?)
Tournament training (getting ready)
Can't reach the distance?
Tire too quickly to complete round
Equipment:- The archer will provide (or purchase) all the equipment needed (although trying different stabilisers to find the correct one is acceptable).
Costs:- Charged by the hour at the same cost as the have-a-go sessions